Creating a baby registry at Babies R Us, can be something of a spiritual epiphany. As my wife and I approached the priestesses at the altar of customer service, we were greeted with joy, warmth, fellowship and unlimited knowledge-of-all-of-the-baby-things, which they promised to impart to us for absolutely free (for six months with financing!)
The first thing they offered to do was to take all of the work and thought out of answering the age old question "What does a baby need?" They would do this by automatically populating our registry with a list of 50 most popular, must-have items that were absolutely essential to well being and happiness of moms and babies!
🙂
Oh, and dads too. Of course! 🙂
We declined several times, with incrementally increasing firmness and decreasing politeness. We, ignorant neophytes that we were, preferred a paper copy that we could treat as suggestions, and decide what we wanted and what we didn't want. The priestesses sighed, but mercifully humored our ignorance, after reminding us that they were only trying to save us time. We could go online afterwards and remove any items we didn't want but if we wanted to waste all that time individually scanning each one, then they would allow us to have a paper copy.
Oh, the things we learned, wandering those hallowed aisles. Before embarking on that adventure if you asked me what babies need I would have answered, "Warm hugs, full bellies and clean butts." That's about what I got when I was a baby, and I had always thought that I turned out more or less okay. My wife concurred. But, Oh, how deprived I was. It turns out babies need so much more. Just think, if I had gotten all of the things that I needed, how I might have turned out. I might have become president. I might have discovered a new planet. I might have broken six foot tall! We will never know. "Of all the words of tongue and pen / The saddest are these: it might have been."
We learned that babies need a minimum of three strollers. One for the big, all day adventures, a light one for folding and putting in the car, and one for around the house. You also should probably have a jogger, so that you can jog with your young offspring and instill healthy habits early. Make sure you check the safety ratings because it must be crash-proof, side-impact tested, and not past its expiration date. And when the expiration date arrives in three years, we will cut you a sweet deal on upgrading! Or at least trade-in. Or at least we will think about offering you a deal. We will definitely smile at you very nicely as you buy the new stroller. Safety first! If your baby is riding in a four-year old stroller you are A BAD PARENT!!!
No baby's life could possibly be called complete without an $800 chest of drawers with attached changing table, hypo-allergenic, ergonomically contoured foam changing mattress with disposable mattress liners and wipe warmers. And if it is not color coordinated and themed, then you will forever skew your child's aesthetic development forever. And ever.
A diaper genie that merely holds that diapers until trash or laundry day? Unacceptable! If your diaper genie does not have reloadable rolls of shrink wrap which automatically isolates each diaper in its own vacuum sealed compartment, well, then you are clearly just not a good parent! Bathe baby in the sink? What, are we barbarians here? No, what your baby needs to be really clean and healthy is a baby tub all his or her very own for only $50.00. Still changing the baby on a towel? Well, we have a travel changing mat for you that will transform into a spaceship and magically zap all of the germs in a three yard radius!
Buy the super deluxe space-age breast pump for umpteen hundred dollars, and you too can look like our perfectly coiffed, made-up and manicured model in casual business attire, typing out an executive looking report while she pumps breast milk for her baby. You will also have a flat, six pack tummy. And a free lollipop! And gone are the days of those little rubber nipples that looked like cow udders, the ones where you had to adjust the flow rate by how tightly you tightened the ring. Nowadays the really well nourished child is a result of Science! We have a different set of nipples for each age bracket, 0-1 month, 1-3 months, 3-6 months, and 6-12 months, with a properly formulated drip rate (mimicking the human breast which, apparently, develops more jets per nipple as the baby ages… wait, what?) The best part is they are only $5.00 a piece!!!
For the hiking, marathon and triathlon running toddlers out there, we have an entire line of organic, gluten-free, free trade, paleo goo's, granolas, and trail mixes in convenient squeeze packages for use on the trail, available in a whole range of sizes to suit your child's athletic metabolic needs. Gotta carb on the go!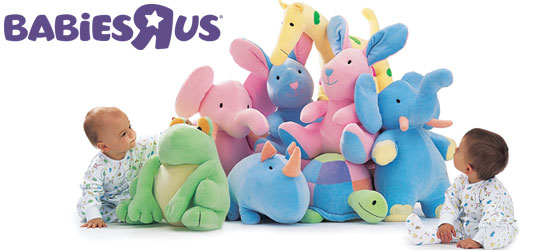 Carrying the baby? Snuggee or wrap getting a little too passe? We have baby carriers for you. You probably need at least three, one for around the house, one for hiking in Aussie outback colors, and one particularly nice one with a sunshade, in-case baby doesn't want to wear a hat and you can't find any shade.
Forget that old pack-n-play that was just a pack-n-play. Nowadays, the discerning infants are demanding pack-n-plays that include built in changing table and self-rocking crib with a variety of synthesized classical music on ad-nauseum repeat. That little folding pen over there in the corner, that doesn't do anything except fold out into a play-pen? There is a reason it's over in the corner, hidden under shadows and metaphorical cobwebs.  Go ahead and get that for your poor, helpless infant if you want. Watch her cry her poor little eyes out when she sees what all the other infants are rocking. You'll be back!
I look at my entire life with a new gratitude, for the miracle it is. How I ever made it through my deprived childhood to adulthood is beyond me. I cannot even really be sure I did. What if the scars are so deep and lasting that I only think I did, but I cannot even really see the damage? It is a possibility, since my wife and I remained blissfully unconvinced of our need for all of these things. We placed a total of 8 items on our registry so far, and I am looking into the possibility of hand-making the furniture this winter. Another option is to go the Finnish route which seems to be working for them, as they have one of the lowest rates of Sudden Infant Death Syndrome (SIDS) in the developed world. The sleeping out in the snow thing didn't seem to hurt me either (long story. Remind me to tell it sometime…)


But I am grateful, and I appreciate my life more, knowing that I narrowly survived extreme deprivation of All-of-the-baby-things. My wife and I are survivors. Perhaps because of the emotional scarring, we will not be purchasing all of the things, and we will not be asking other people to buy all of them for us. We are not sure if we can bring them up like these folks in the picture to the right without all the comforts of life, but we are going to give it a shot.