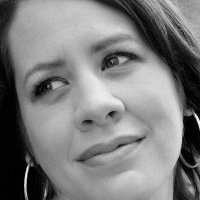 In honor of Support a Catholic Speaker Month, I interviewed one of my favorite Catholic bloggers, who also does quite a bit of speaking, Rebecca Taylor. You might know her from the blog Mary Meets Dolly. She also contributes to Creative Minority Report and Life News and we run several of her articles over at Catholic Lane.
She's not on the official SCSM list, but she should be! She's writing and talking about important threats to the dignity of the human person that most average Catholics, most people in general, have no idea are going on in science labs all over our country and throughout the world.
Human cloning, designer babies, transhumanism. Most people consider these things to be the stuff of science fiction. But science fiction is not so fictional, anymore. And if you think that here in the United States we have any restrictions on any of this kind of human experimentation – which includes both human and human/animal hybrid cloning as well as creating three-parent children, among other things — you'd be sadly mistaken.
This month Ignitum Today also chose Fr. Tad Pacholczyk as our featured Catholic speaker. Fr. Pacholczyk is the director of education at the National Catholic Bioethics Center in Philadelphia. He has earned undergraduate degrees in philosophy, biochemistry, molecular cell biology, and chemistry, and holds a doctorate in neuroscience from Yale University.
On top of traveling throughout the United States and Canada to participate in in roundtable discussions on stem cells, cloning, and other biotechnologies, Fr. Tad has also testified before members of various state legislatures.
In this video, Fr. Tad discusses in vitro fertilization and human cloning:
In many ways, IVF is both the younger sister of eugenics and the mother of human cloning. Since procreation has been taken out of the womb and into the laboratory, human life has become a hot commodity, a product of science rather than a gift from God.
Here is another great video of Fr. Pacholczyk arguing before the Maryland Legislative committee against funding Embryonic Stem Cell Research on Jan. 25, 2006.

Unfortunately, these days it seems that many pro-lifers almost dismiss embryonic stem cell research as a major threat anymore because it hasn't been "successful". We have certainly seen some encouraging developments in recent years — most notably the announcement last year that one of the largest biotech companies in the US and the first to start trials using embryonic derived stem cells in human patients was dumping its ESCR program — but scientists are far from abandoning research that cannibalizes tiny human beings altogether. Regenerative medicine is not the only thing they're interested in using these stem cells for.
We have very clearly entered an "anything goes" era, in which there are no permanent boundaries, especially in the name of science and medicine. Pro-life 3.0 is upon us, as hard as that is for us to believe, and it's progressing fast — and largely under the radar. It's hard to keep up with all the attacks on the dignity of the human person these days, but we can't afford to let these issues slip through the cracks.
A few websites you might want to bookmark and keep an eye on:
Mary Meets Dolly – of course
Bioethics.com
Biopolitical Times
BioEdge